Kort Nozzles & Propellers
The advantages of Kort Nozzles are well known for towing vessels such as tugs and fishing boats.
However, significant improvements in performance can be achieved on vessels such as coasters, inland waterways craft and bulk carriers using designs optimised for each vessel type.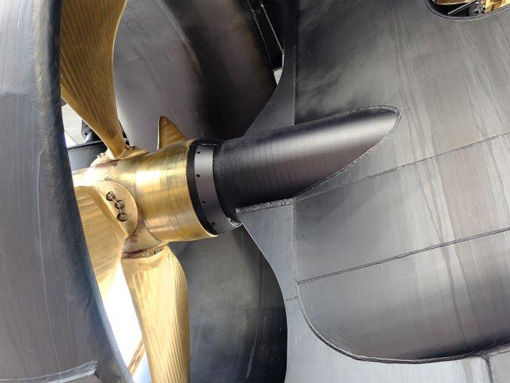 Kort's experience spans over 90 years
During this time the company has been involved in many model tests and full scale trials for a wide variety of vessels. Kort engineers therefore have the expertise to provide powering and performance estimates for every application from 100mm diameter propellers for an ROV thruster to 5300mm and above for commercial vessels.
Designs have been made for controllable pitch propeller blades for Kort nozzle operation up to 5300mm diameter. Kort have also supplied high definition propellers and impellers for high speed craft with conventional propulsion, surface piercing drives and waterjets. Propellers for azimuthing units and tunnelthrusters are designed and supplied.
Consultancy Services
Kort is employed by many owners, shipyards and designers at the design stage to ensure vessel performance meets specification.
This service can cover basic advice on selection of propulsion system or engine/gearbox combination through to full performance estimates and attendance on trials.
Kort are often asked to supply propulsion and manoeuvring equipment packages in addition to Kort nozzles and propellers. We regularly supply sterngear, seals, engine cooling systems, tunnelthrusters, rudders and steering gear. We are in a position to advise on the optimum propulsion system and items of equipment for a particular vessel and our propellers are always custom designed for a particular application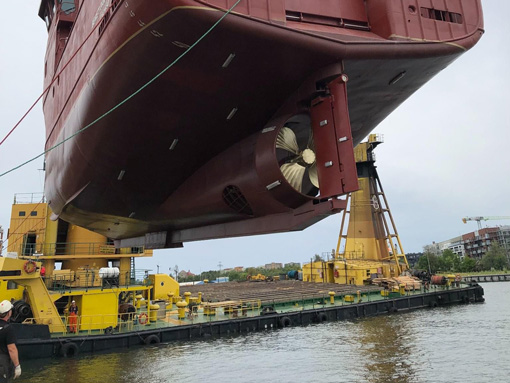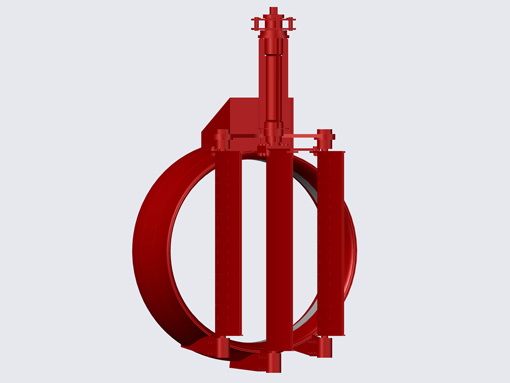 Kort's Triple Rudders
As part of a Nozzle Assembly we can supply a single, or triple high performance rudder system as an integral part of the nozzle structure.
When a vessel is fitted with triple rudder system and HR or KP Nozzles, the turning circle is reduced up to 75% when compared to an open propeller and single blade rudder arrangement. All together will provide the most efficient, conventional propulsion system available in the market
Kort Propulsion triple rudder system is supplied as a complete assembly with bearings, linkages and mounting flanges and is proven to improve the steering, handling and low speed manoeuvring of vessels when fitted as part of a Kort Propulsion system.
Flap Rudder
The Kort Propulsion Flap Rudder unique design is now the standard for ship operators demanding manoeuvrability and efficiency. This high-performance rudder type offers an optimum balance and a flap area with the best combination of manoeuvrability and efficiency.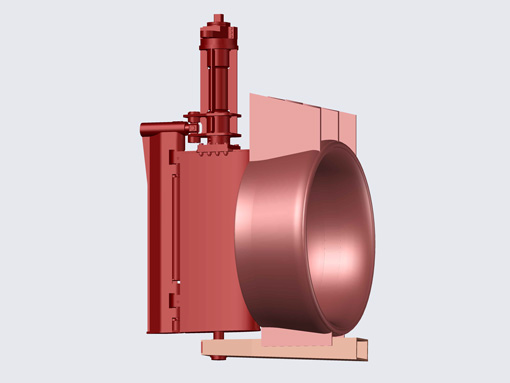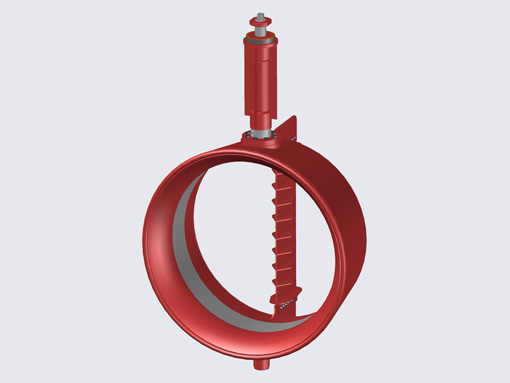 Steering Nozzle
The Kort Propulsion steerable nozzle demonstrates greatly improved manoeuvring performance by generating higher lateral forces. Less space is needed for the overall propulsion arrangement and better efficiency is achieved by placing the propeller further to the rear than the fixed nozzle. The steerable nozzle guarantees the highest pull combined with excellent manoeuvring performance.

With Wills Ridley designing and manufacturing steering gear and rudders, our products work well as a package with Kort Propulsions products. Wills Ridley have supplied many different vessels all over the world. I have been fortunate enough to see first hand Kort Propulsion's expertise in technical meetings, personally learning a lot. Whether it is speed, fuel efficiency, bollard pull or a bit of all three. They have come up with solutions to assist the customer time and time again. Relying on 'real data', not just theoretical data. Where they have project specific data, from an abundance of sea trials over many years.
I personally have learnt a lot from Managing Director Dave Parsons. His networking style, his knowledge and learning that this is a lifestyle, as much as it is a job. Longevity in this industry is not by chance, and to still be considered by most as the market leader 80 years later, is testament to the hard work and dedication of the Kort Propulsion team. We look forward to supporting their future projects for years to come.