About Kort Propulsion
With a long and distinguished history-powered by the quality of its products and service, Kort Propulsion of Kent, UK, provides a single source from which vessel designers, builders or operators can secure a complete package of propulsion and manoeuvring devices.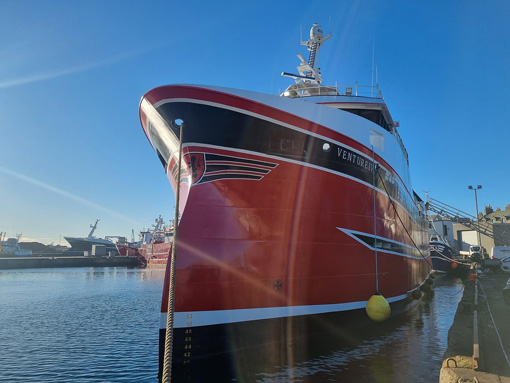 For more than 90 years, Kort Propulsion has been synonymous with developing and supplying outstanding propulsion packages for the marine industry.
Coastal shipping, offshore, towage, inland waterway, dredging, fishing and ROV, are among the market sectors of this Thameside firm that pioneered the Kort Nozzle – a groundbreaking shrouded propeller assembly – back in the mid-1930s.
Based at Erith, Kent with a partner manufacturing facility at Dartmouth, Devon, Kort designs and supplies propulsion equipment for vessels from the small to the large. Global customers range from Australian and Philippines' offshore windfarm businesses, to Romanian waterway operators. The brand is strong: everyone knows who we are.
Ship propellers must be highly efficient, with energy converted to thrust with only a minimum of loss and without generating unwanted vibration and inboard noise. Erosion damage due to propeller cavitation – the formation of an empty space within a solid – must also be avoided.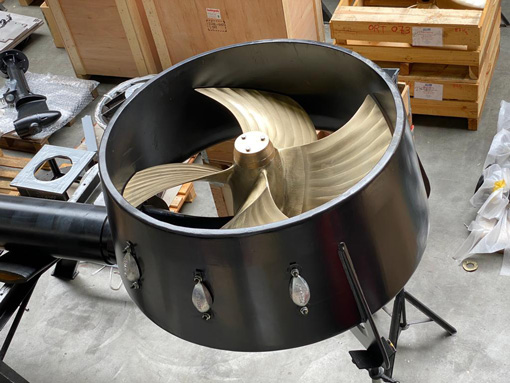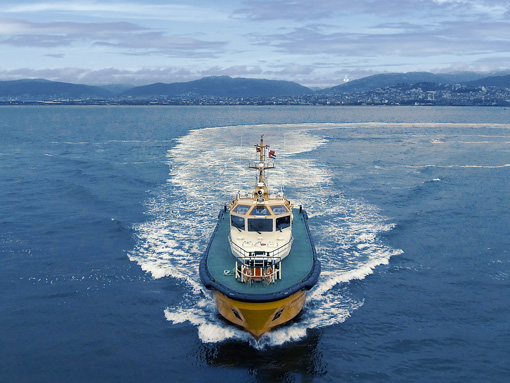 Kort maximises performance
Kort is employed by many owners, shipyards and designers at the design stage to ensure vessel performance meets specification.
Finding the right balance between these demands is a major task of the designer. The next design step is to define the blade geometry that satisfies all these requirements. The hydrodynamic performance is evaluated by computational analyses and often followed by model experiments.
As any naval architect or vessel operator knows, a propulsion system which is matched to complement a vessel's hull design will maximise this vessel's performance and manoeuvrability.
Total Package
The design and supply of nozzles, propellers, conventional and high lift rudders, bearings, shafting, steering and stern gear is Kort's core operational area. This single source means vessel designers, builders or operators can secure a complete package of propulsion and manoeuvring devices with confidence.
We are propeller experts and designers, and with over 90 years experience, our expert team can advise on the single system or combination of systems that best suit a particular vessel. We supply unique products including our own range of tunnel thrusters and small steerable propulsion and our data and trials allow us to design effective,quality propellers for the future.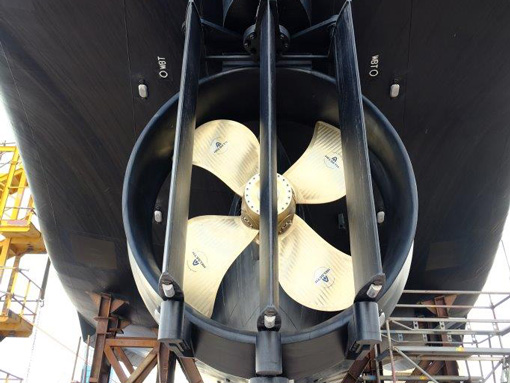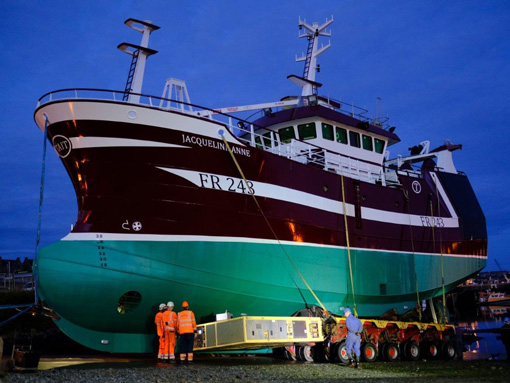 Consultancy Services
As well as customised packages, designers, builders and owners can access Kort's consultancy services; a facility popular among smaller shipyards and boat builders without access to their own consultancy or technical departments.
Whether it's a fisherman with a single boat or a large tug operator we offer the same quality service. Owners and designers come to us with powering and propulsion estimates and specific needs such as speed. We perform the calculations to achieve those objectives and guarantee performance. Again this is all based on the experience and knowledge we have developed over the past 80 years.
From Kort's close association with the fishing industry the company has developed the Kort XL system which allows owners to work existing fishing gear using less power and with a reported 18 to 20 per cent saving in fuel consumption.
Kort First Choice
We are committed to the fishing industry and understand fishing methods and owner requirements. We are the obvious choice for advice on performance and powering of new or existing vessels.
With a new Kort nozzle in the pipeline, the company is moving forward into the next generation of research and development and looking into new areas and ventures. Some of these will be in Eastern Europe, where we have only touched the surface.
Our success is based on the key areas of quality and supply of equipment, service, support, and our experience and knowledge. We not only guarantee you a performance, we over-perform.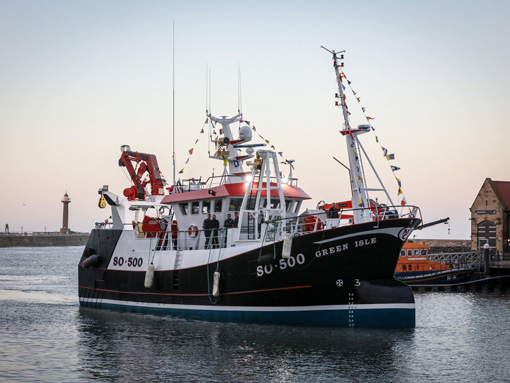 Macduff Ship design have worked with Kort propulsion for 30 years. The close cooperation on many projects has seen a huge variety of successful builds from Pilot vessels, to tugs, workboats to cargo vessels.
We have always found them to offer a high-quality service and found them easy to work with. All the designs and equipment have been to a high standard.
We started our collaboration with Kort Propulsion in 2009 and have ever since integrated their equipment in our propulsion packages customized solutions.
What we appreciate the most in doing business with Kort Propulsion is that they deliver exactly as promised, are committed to each project and never settle for compromising results. 
Promptness, dedication and professionalism qualify Kort as a trustworthy and reliable business partner, which we may to count on for many years to come.
Hercules Atlantic products have worked with Kort Propulsion since 1990's, this relationship has been passed through many years of supply of Kort Nozzles, Kort Thrusters, Hercules Hatches and many other propulsion related fabrications. We will continue this partnership for many years to come. Kort offer great service, technical support, and furthermore customer satisfaction.